Luzern Laboratories Skin Care
Luzern's Ingredients: Pure + Powerful
Luzern's array of products is formulated from pure and powerful ingredients that include both "the gold standard" of Swiss organic extracts and the absolute finest in clinical solutions. Luzern includes the highest concentrations of these ingredients and has never settled for making a "label claim" (prominently listing a sought-after ingredient on packaging while only including a minute amount in the actual product).
In addition to this, you won't find dubious or low-quality "filler ingredients" in Luzern line. It's free of sulfates, and synthetic colors and fragrances.
If you've ever tried to find the balance between harsh cleansers and all-natural options that just don't deliver results, this is the line for you.


_____________________________________________________________________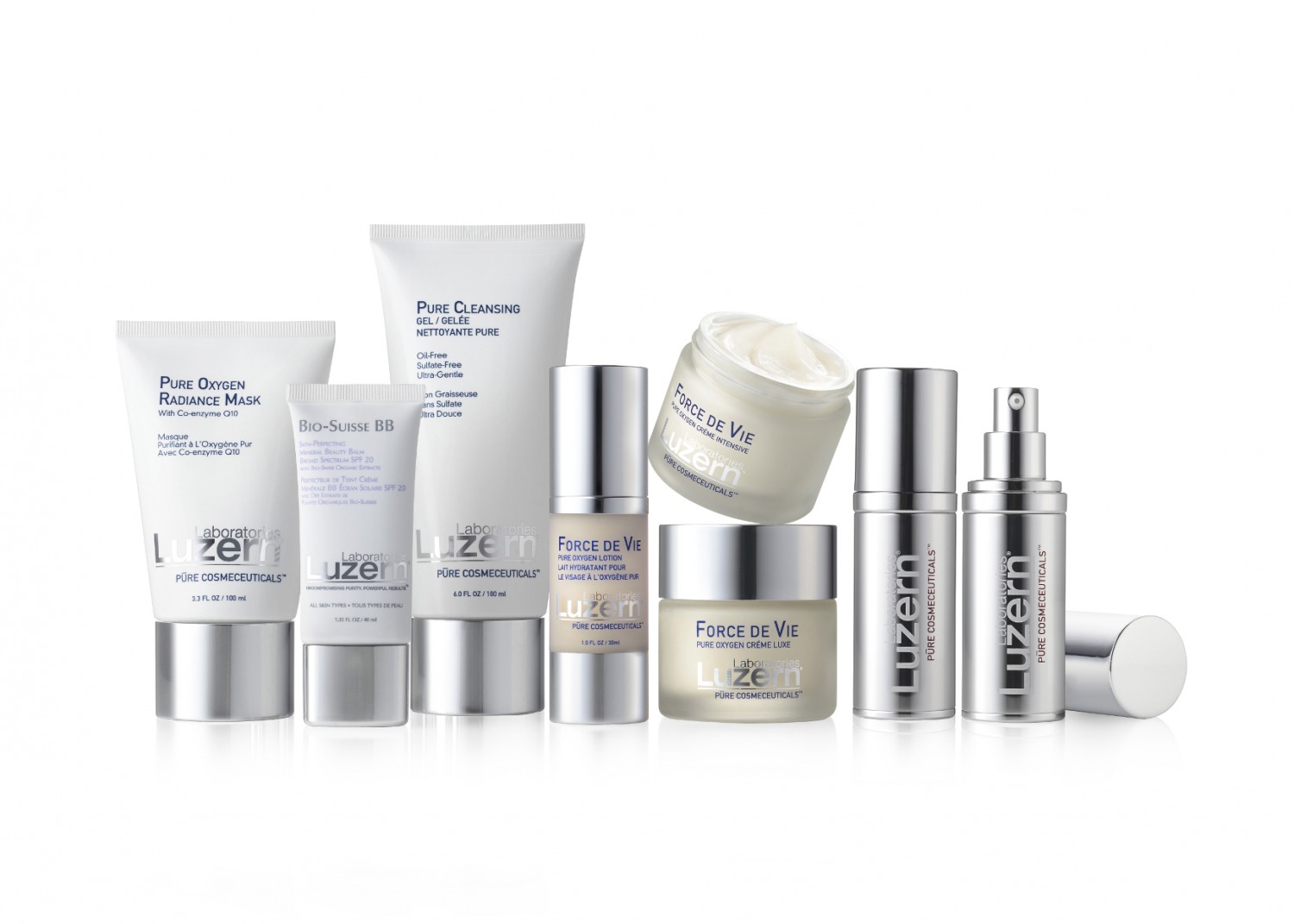 Luzern's products include high-quality ingredients such as:
Swiss apple stem cells to increase skin regeneration and eliminate wrinkles
Extracts of natural yeasts that boost skin regeneration and detoxifies skin
Extracts from red grapes and other fruits, which contain powerful antioxidants and can improve cell regeneration and circulation
Vitamin C, known for its ability to exfoliate, firm, and rejuvenate skin
Hyaluronic acid, which is found in every cell of the body and can hold 1 000 times its weight in water, which helps the skin stay smooth, hydrated, and plump
Luzern's powerful and filler-free products are perfect for a wide variety of skin types. We recommend Luzern's products to:
Anyone with sensitive skin yet more severe skin complaints
Anyone with skin prone to oiliness, frequent breakouts
Individuals concerned with or signs of accelerated aging
Anyone looking for a line to protect against UV rays, blue light, and environmental pollutants